SERVICE LEVELS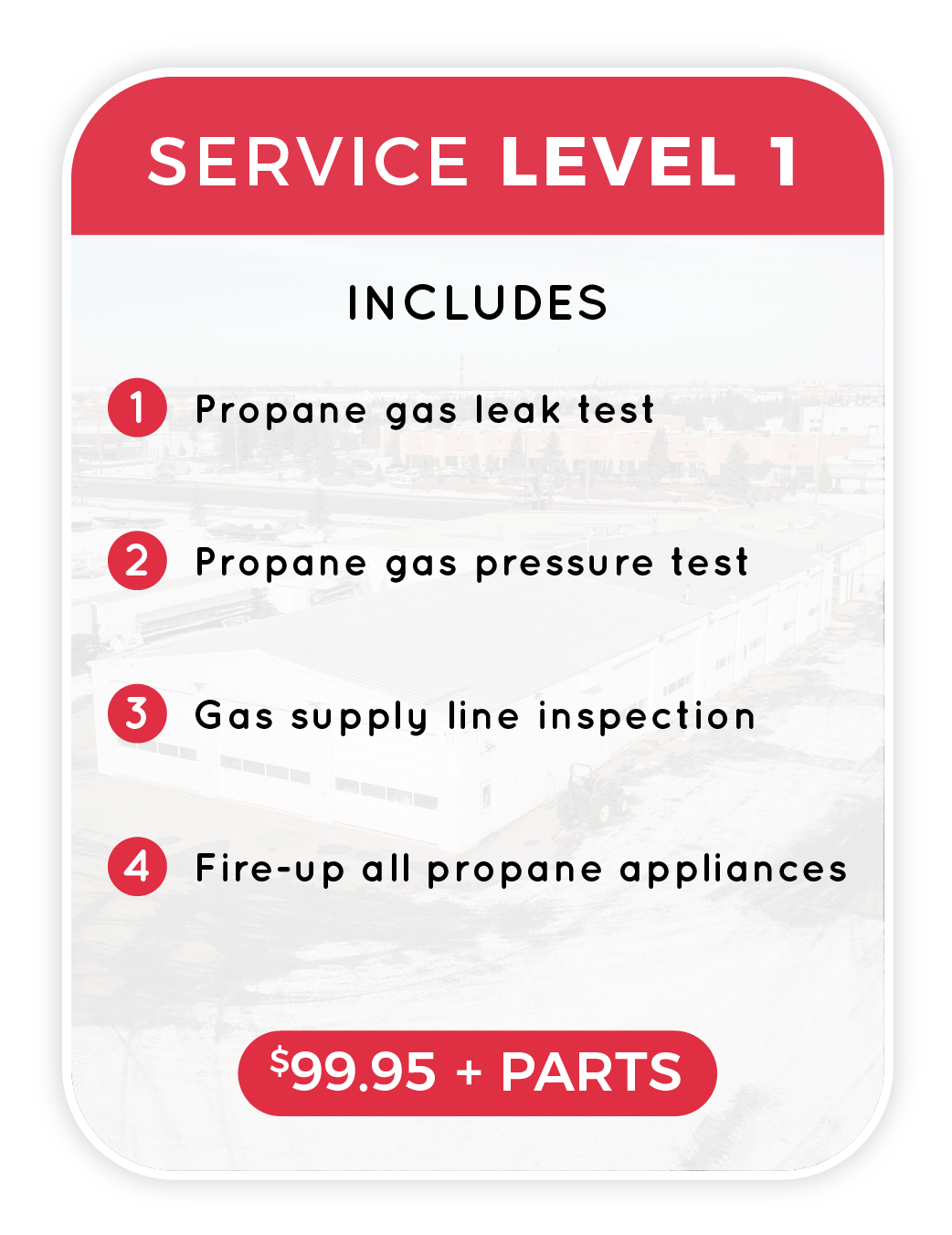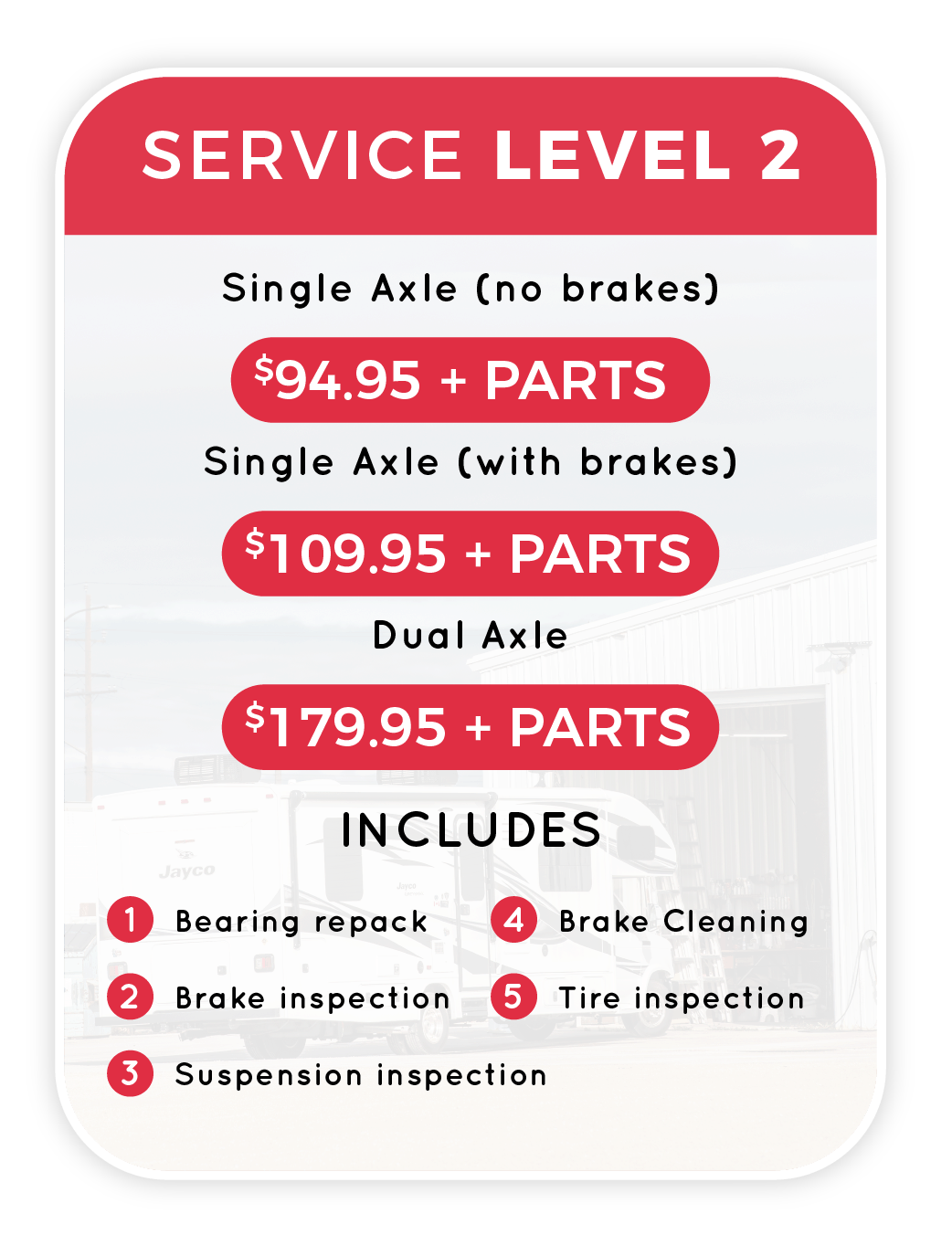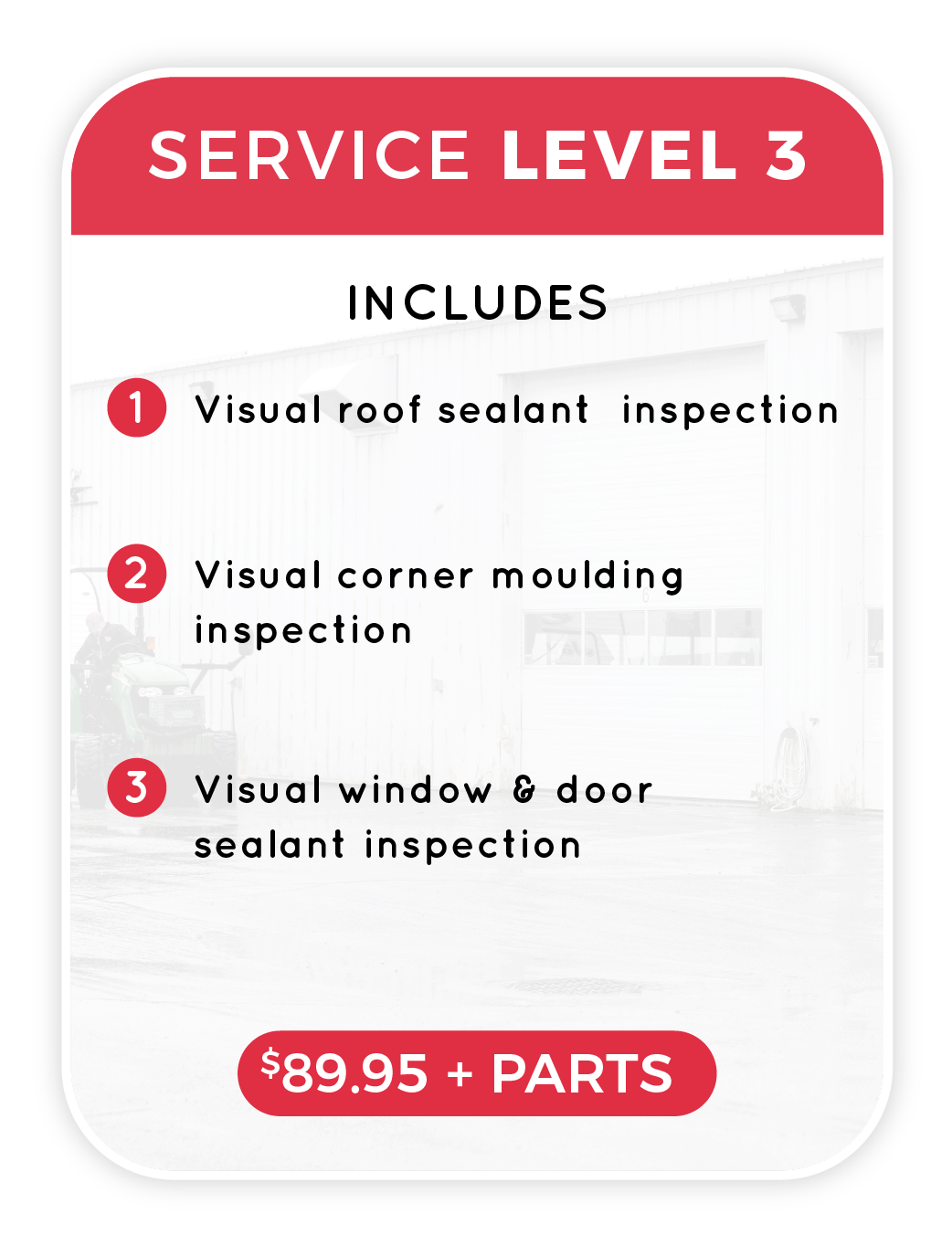 Regular RV service maintenance is the best way to ensure your RV lasts as long as possible. We offer many different service specials to help you with this.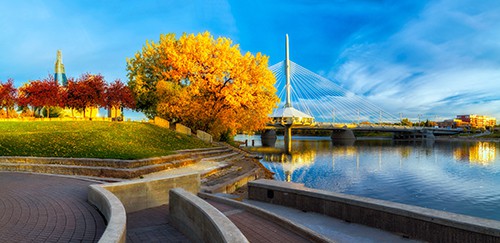 If you're traveling through our beautiful province and your vehicle requires a little attention, please call or stop in and we'll have the coffee ready!
SERVICE WORK WHERE POSSIBLE SHOULD BE PERFORMED AT THE DEALERSHIP. IF YOU'RE NOT ABLE TO RETURN THE UNIT FOR SERVICE, A SERVICE CALL MAY BE AVAILABLE. SERVICE CALLS ARE DURING REGULAR BUSINESS HOURS (MONDAY TO FRIDAY). THE TRAVEL COSTS TO AND FROM THE DEALERSHIP IS THE RESPONSIBILITY OF THE OWNER. A FLAT FEE WILL BE CHARGED FOR REQUESTING A SERVICE CALL BASED ON YOUR UNIT LOCATION WITHIN OUR SERVICE AREA.
IF YOU HAVE ANY QUESTIONS, PLEASE CALL OUR SERVICE DEPARTMENT